Events
GFWC-Tellico Village 25th Anniversary Party – August 4, 2021
On August 4, 2021 the GFWC Tellico Village celebrated their 25th Anniversary.  A brunch was held under the Awning at the Tellico Village Library.  Several previous members of the club attended.  Vickie Bechet, GFWC of Tennessee President and Janet Auburn-Harpe Smoky Mt District President spoke about the club impact, and Mary Cushman (charter member) and Jo Webb remembered the early days of the club.  Entertainment was provided by the Tellico Singers.   Sadly their singing was interrupted by pouring rain.
2021 – 2022 Installation of Officers – May 5, 2021
Club members met in May for a short meeting followed by a reception.  We were honored to have the GFWC Smoky Mountain District President, Janet Auburn-Harpe install the GFWC-TV officers for the 2021-2022 year.
Valentine's Day Cards – February 14, 2021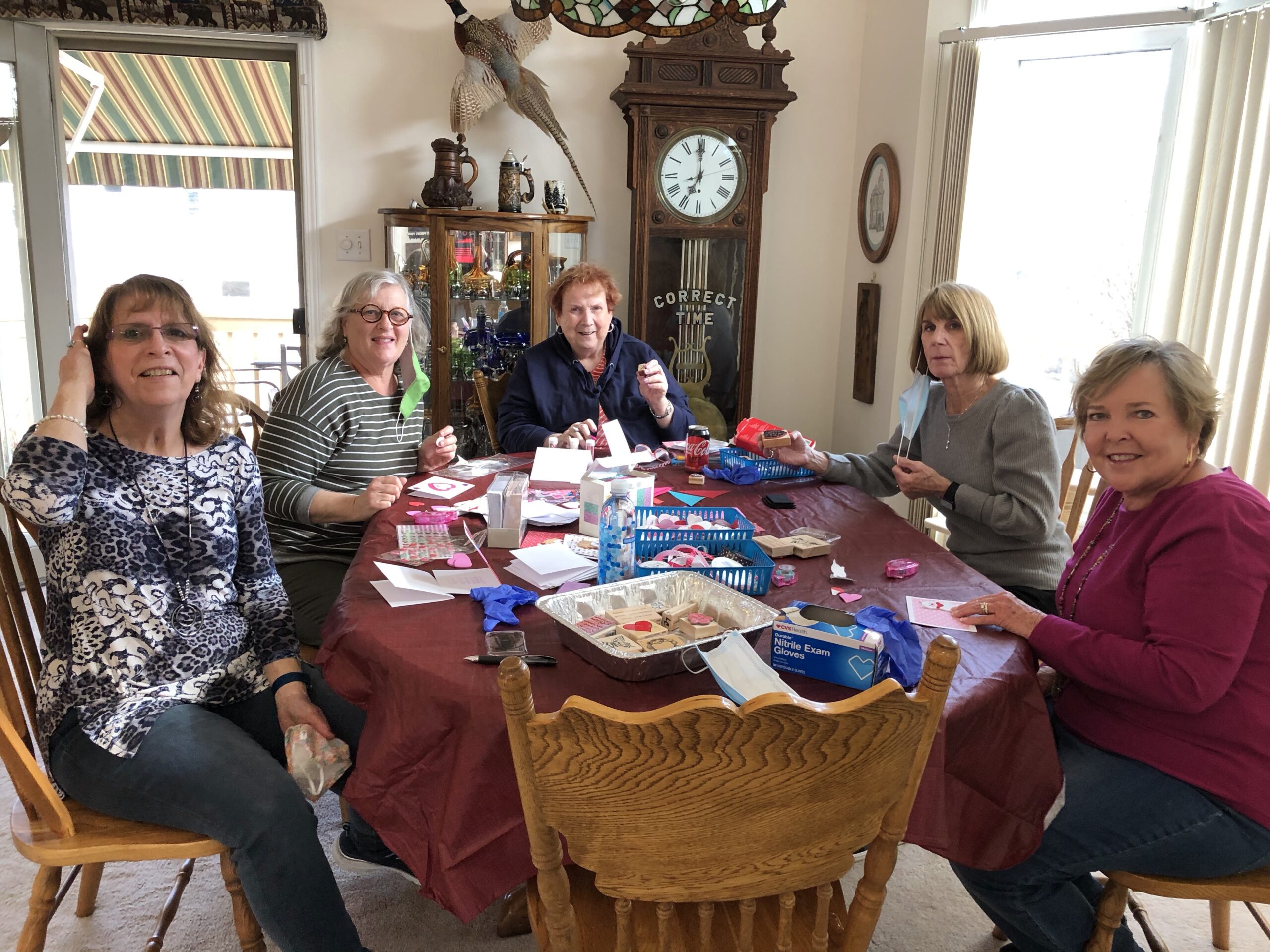 Club members met together to create Valentine's Cards for the Neighborhood at Tellico Village
Snack for Teachers – February 2, 2021
Club members donated snacks for teachers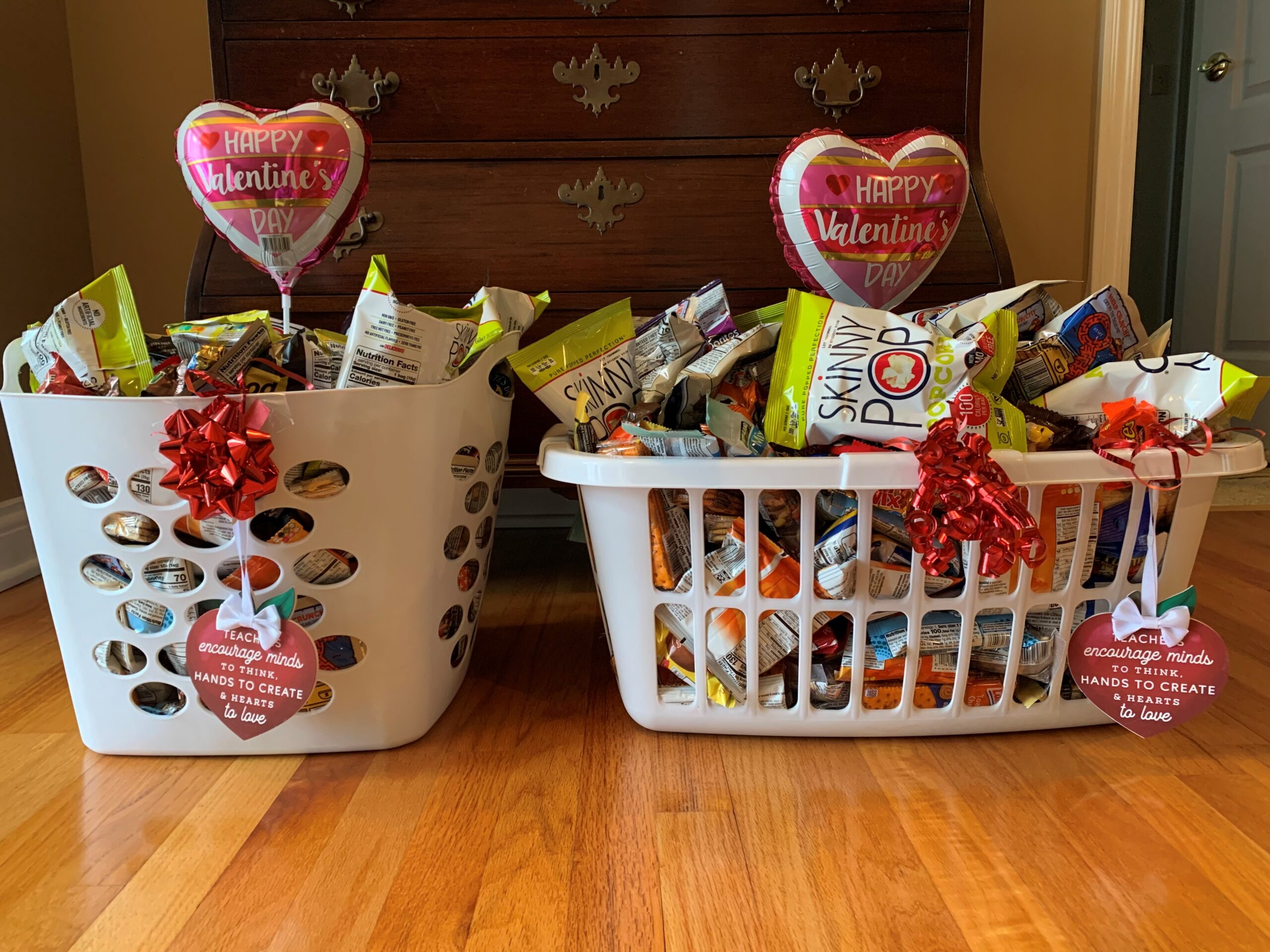 at both Steekee and Loudon Elementary schools.
Unfortunately due to Covid-19 there were no events in 2020.
The Public Library at Tellico Village Book Sale – April 26, 2019
One of the major fundraisers for The Public Library at Tellico Village is their annual used book sale.  This 3 day event is well attended by many area residents and member of our club were happy to help the library on the opening day of sales.
GFWC Tennessee District Meeting – March 30, 2019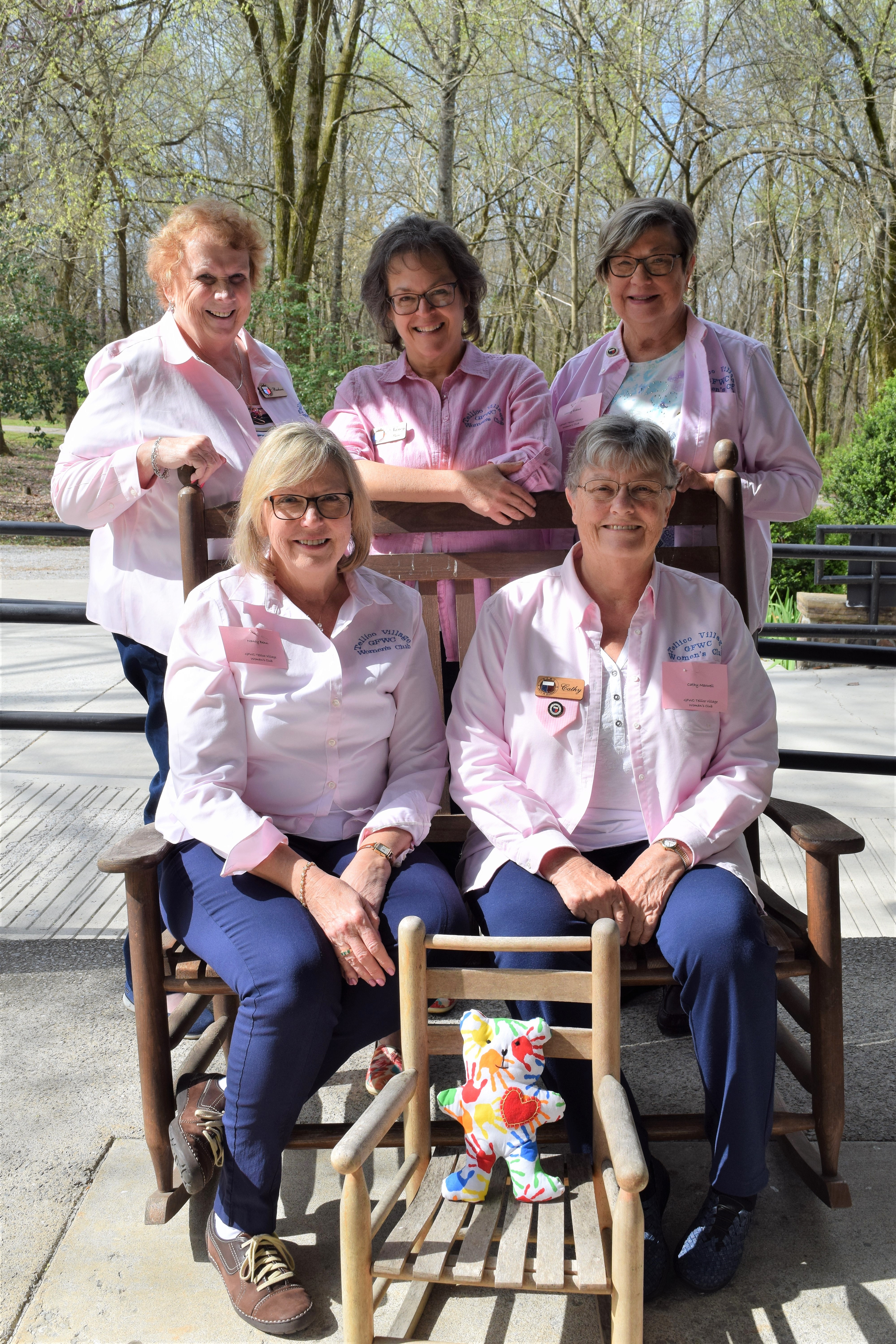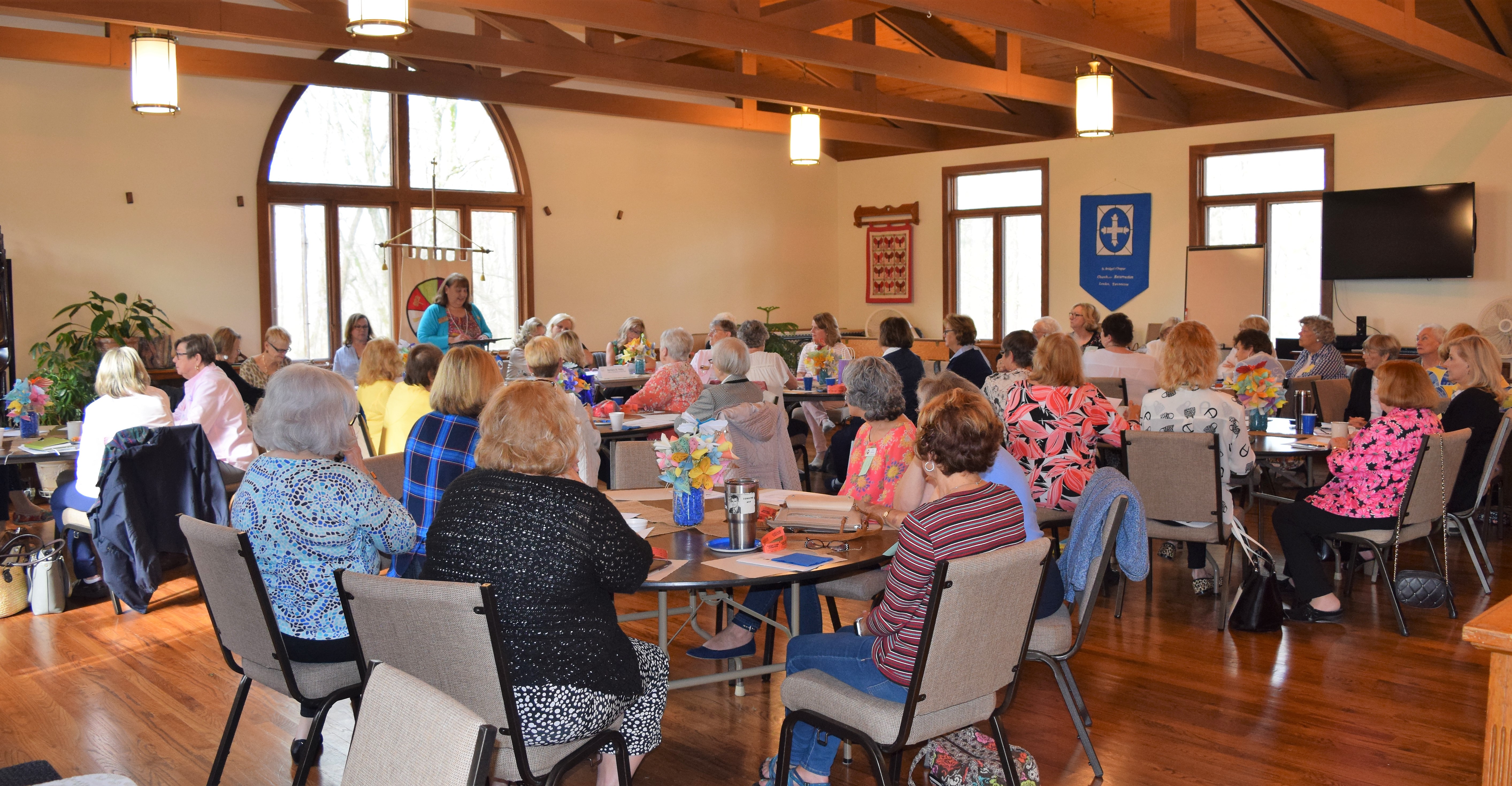 While some members were helping with Lakeshore Clean-Up on March 30, others were attending the GFWC Spring District Meeting in Loudon, TN.  This meeting gives our members an opportunity to meet with other clubs in our district to exchange ideas.
Lake Shore Clean-Up – March 30, 2019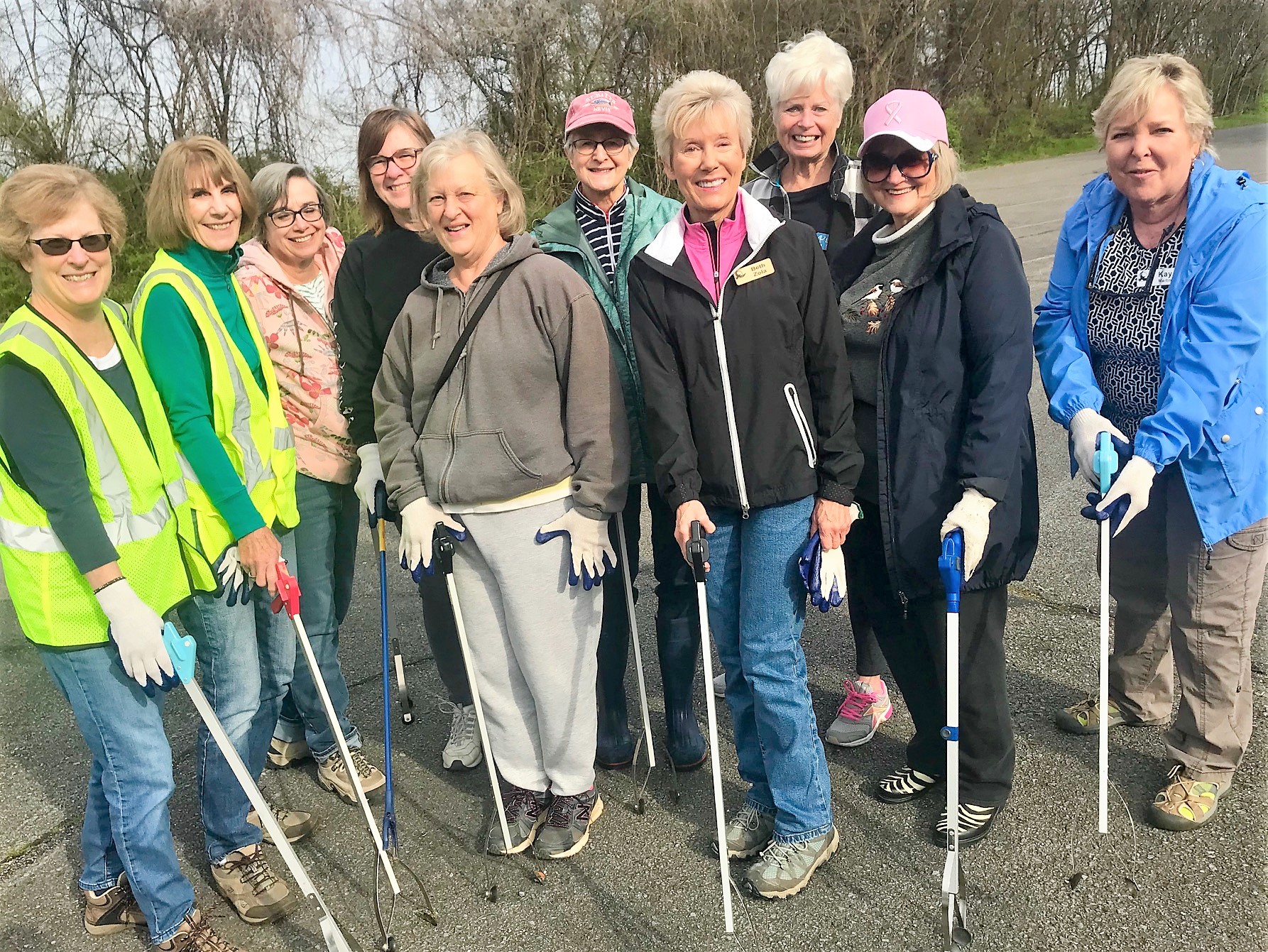 Our annual Lake Shore Clean -Up was held on March 30, 2019.  This year 10 members helped clean up debri from the shores around Tellico Lake before the water is returned to summer levels
New Member Meeting – March 28, 2019
Our new members and their mentors met to discuss our clubs activities and events.  This meeting allowed our new members to ask questions and get to know each other outside the general monthly meeting.
Operation Smile – Martin Luther King Day Project – January 21, 2019
GFWC-Tellico Village provides Operation Smile with supplies as part of their International Outreach Department.  A sewing session was held on MLK Day on January 21 to work on Smile Bands, Smile Dolls and Blankets.  Twelve of our members spent their time and efforts sewing, ironing, cutting ribbon and stuffing dolls.  With the work at our session and the work members did at home, we completed 150 Smile Bands.  These bands are reinforced with tongue depressors and are used on a child or infant's elbow to keep them from reaching their wound.
Soups On – Child Advocacy Center Fundraiser – January 17, 2019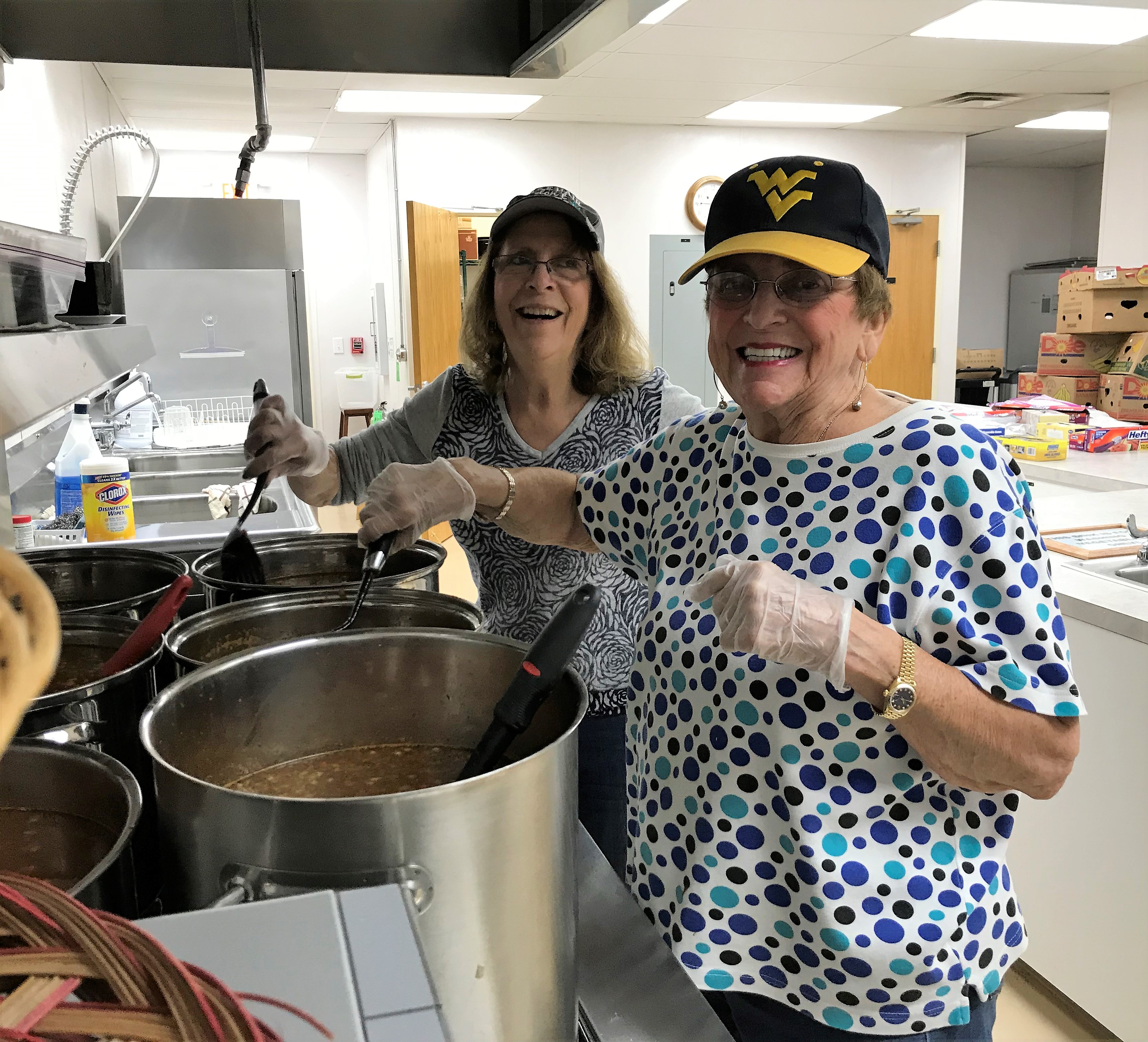 GFWC members helped to prepare the soups served at the Child Advocacy Center's annual Soups On fundraiser on January 17, 2019.
Comfort Kits to Fort Loudoun Medical Center – October 2, 2018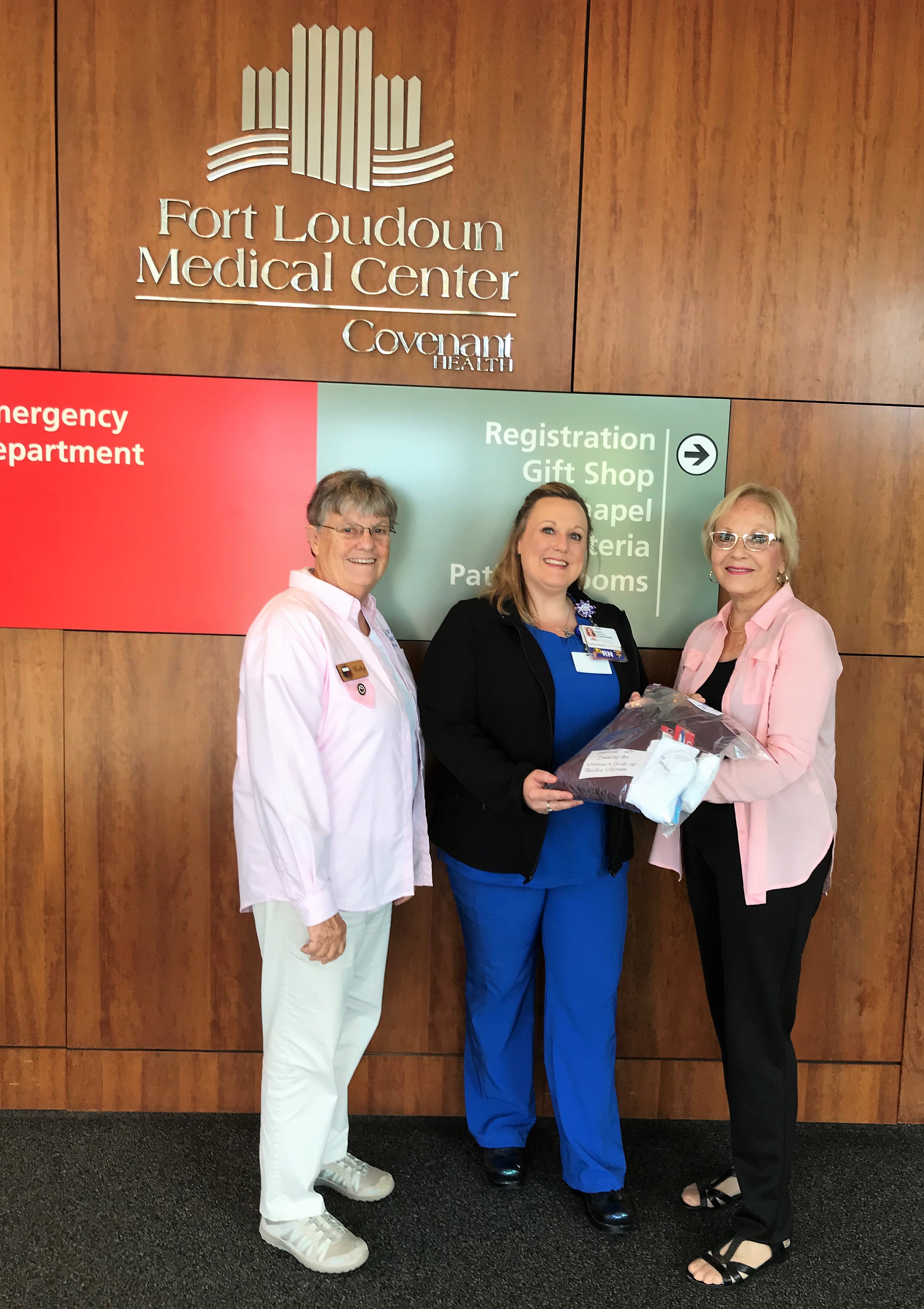 A project recently added to those that GFWC-TV support is providing Comfort Kits to the emergency department at Fort Loudoun Medical Center in Lenoir City, TN.  These kits are given to rape victims after suffering the trauma of rape, going to the hospital, being questioned by police and then turning over all of their clothes for evidence.  When the victim leaves the hospital, they have also lost all their dignity.  The Comfort Kits are provided so that the victims can leave the hospital in comfortable clean clothes and hopefully feeling cared for.  The kits contain a pair of sweats, underwear, socks, comb, toothpaste, toothbrush and mouthwash.
Child Advocacy Center Tour
In July, several of our members took a tour of the Child Advocacy Center.  This provided our members an opportunity to learn more about the Center and ways our club could participate.

Tellico Village Fire Department Open House
Every year the Tellico Fire Department holds an Open House for the village residents.   This year several of our members helped by distributing information about the Vial of Life, TDOT and GFWC.  The Vial of Life program helps First Responders by placing a sticker on your front door to indicate that a bag with medical information is attached to the refrigerator.
Lake Shore Clean-Up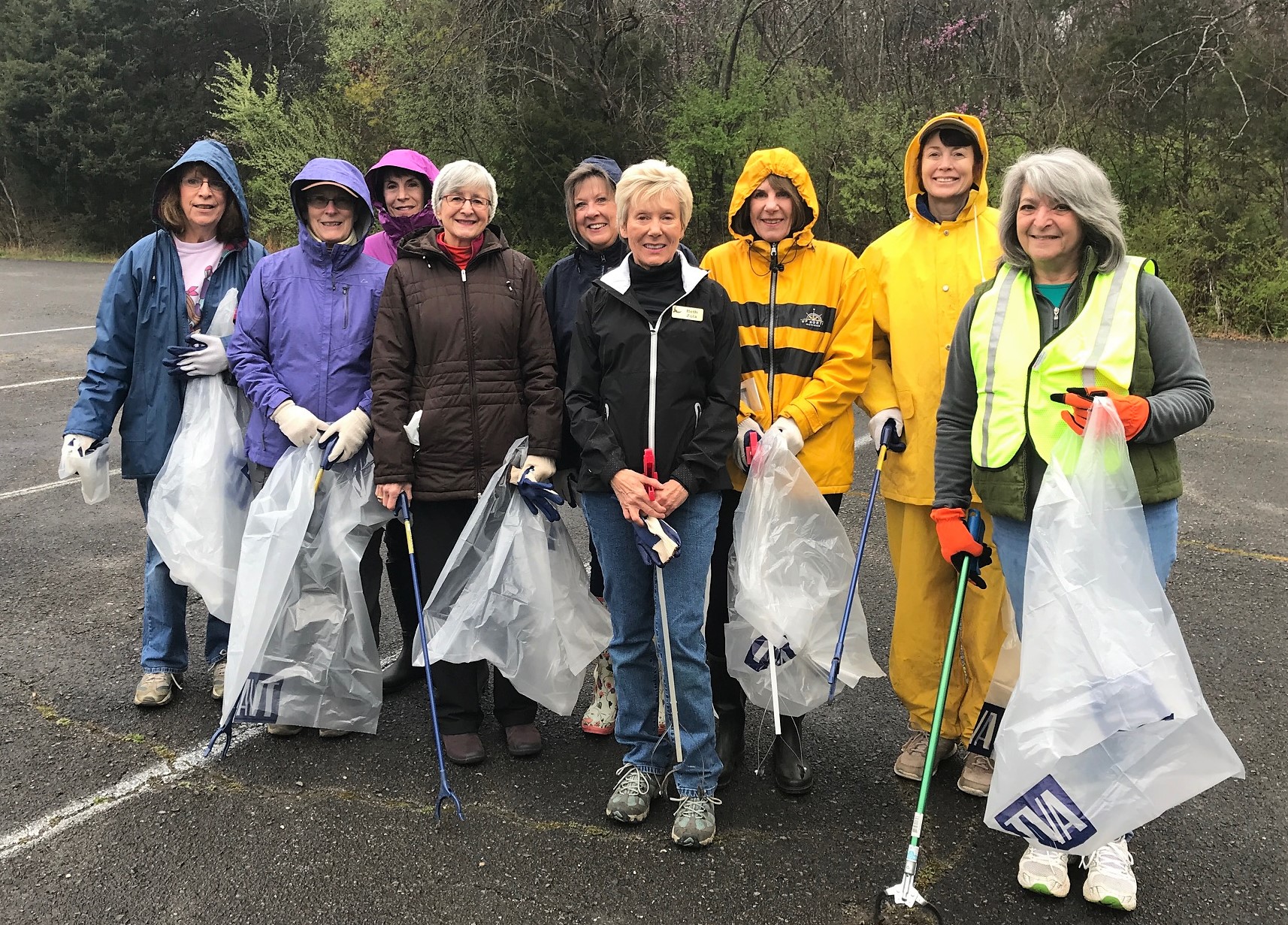 Lake Shore Clean-Up was held Saturday, March 24.  Nine members participated in the East Lakeshore clean-up effort around Tellico Lake.  Each year, tons of trash are removed from the Lakeshore prior to TVA raising the lake to summer levels.
CPR Volunteer
Congratulations to GFWC member Jan Sampson!  Fire Chief Don Skelekie presented Jan with a service award for volunteer CPR classes taught.  What a great service to our Tellico Village Community!